Get a new website
Full development cycle from prototyping to a fully working website.
Custom and thoughtful design. Modern technologies.
Maximum efficiency. Excellent result.
Building a website
with a custom design
We always provide high-quality performance and high conversion of our websites.
Effective websites
A well-thought-out structure and usability of our websites.
100% mobile-friendly and cross-browser adaptive.
Development
process
01
Business analysis
In the first stage of website development, we analyze your competition.
This lays the groundwork for your websites concept, design and development.
02
Prototyping
In this stage, we develop the base structure of interaction with the visitor and arrange the main blocks of information into a concise layout, thus creating an outline of your website.
03
Unique design
The third stage encompasses the development of a custom design without any template solutions. Design that will highlight your competitive advantages and set you apart from your competitors. Every design solution developed by us addresses the main issues of your business directly.
04
Cross-Browser web development
In the following stage, we lay down the HTML structure of your website, insert page elements according to our design and develop features for increased interactivity. We take browser-specific optimization into account to ensure its full accessibility on every platform - safeguarding you from losing potential customers.
05
Adaptation for mobile use
According to statistics, more than 60% of browser requests originate from mobile devices, which necessitates an adaptable website. In this stage, we create versions of your website adapted for mobile use to further increase its accessibility.
06
CMS integration
We connect a content management system to your website and develop the necessary functionality to drive its features. We begin the website's SEO optimization, connect web analytics tools and set conversion goals.
07
Website testing
After the whole development of your website, we test the functionality and web development on various web-systems, browsers, and devices to detect possible errors to quickly fix them. As a result of testing, you get a fully functional website that will be hosted on your hosting and tied up to your unique domain.
Increase your sales
Content availability, meticulously crafted sales structure, website design focused on increasing conversions – a great website will help open new revenue streams.
Earn recognition
High-quality websites help earn customers' trust. Rest assured that if you order a website from us, your clients won't think twice about ordering from you.
Stand out
In addition to a unique sales proposition, you have to have a great website to make your business stand out from the competition.
Make them know you exist
In today's world, more and more of your potential customers turn to their search engines to find the product they are looking for. Without a website, you lose a great opportunity to monetize those searches.
Our Clients
Together we have helped more than a dozen companies make their brands better.

The law consulting company that provides services related to financial debts.

Latvian company which is specialised in pole and fence construction. Ramex successfully works on the construction market for over 10 years.

The first professional specialised watch repair service in the Saransk city, Russia. This watch repair service provides Swiss watches with a guarantee repair.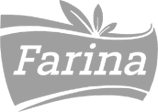 Farina Group is engaged in the wholesale supply of high-quality food products throughout the Russian Federation.

Helps men to improve their personal characteristics and charisma, which are very important and needed for a successful person in contemporary society.

The company that is producing a wide range of cosmetic products for body and hair care.
Latest customer reviews
They have developed two websites for me extremely professionally and quickly. I recommend this studio to everyone. Incredibly beautiful design, excellent coding, great customer service - everything is on top. Finding good website developers is not easy these days, especially professional designers, and programmers. This company does a full turnkey development! I am very satisfied.

Guys, thank you very much for your work, approach, and positiveness.
You did everything cool and efficiently, and you have always been in touch.
5 Stars!

An excellent web studio with excellent specialists who know their business. They have developed a website for me. An excellent approach to business, quality of work, and customer service. I recommend!

I am extremely glad that I have chosen these guys! Everything was on time and with high quality! They are constantly in touch, even after their work was completely done. Thank you! I will recommend them to everyone.

Atekla has developed a landing page for my startup. What I like the most is that all my wishes were accepted into the work. They have a creative and understanding approach to their solutions.

, , your request sended successfully,
our managers will contact you soon!